Free Waste Oil Collection Nationwide
Get paid to join the green revolution and help us turn your used cooking oils into green fuels to power the future. Bio UK Fuels collect and recycle waste cooking oil and hard fats free of charge. Collections can be made at a time and on a schedule that suits you, either weekly, fortnightly, monthly, or on request. Call 01709 373248 today and quote "cashback for cooking oil".
WASTE OIL COLLECTION, DISPOSAL AND RECYCLING
In the quest to reduce greenhouse gas emissions, biodiesel presents an opportunity to reduce our collective dependence on fossil fuels, and we're tackling the issue head-on, one litre of recycled cooking oil at a time. Not only do we collect your waste oil for free, but we also pay you whenever you gather more than 100 litres. Your waste oil then gets responsibly transported and recycled, eliminating unnecessary waste from the system.
ABOUT OUR SERVICE
WASTE OIL DISPOSAL
We buy liquid waste cooking oil throughout mainland England and Wales
The minimum amount for free waste oil collection is 60 litres, and we pay if you save over 100 litres. For prices, quote "cashback for cooking oil" when you call or contact us
We can supply containers for oil or you can store it back in the containers your fresh oil has come in as long as they are sealed for safe transport
Simply fill in the contact form for a callback or call us from 9 am to 5 pm to organise your collection at a time that best suits you
We provide Duty Of Care Waste Notes for each collection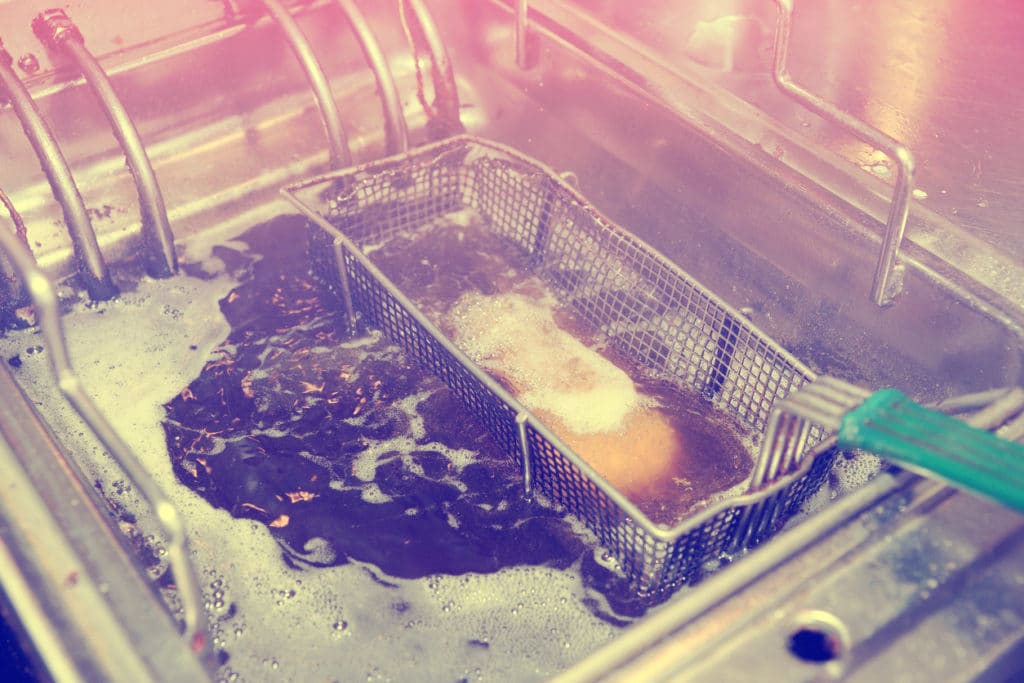 HOW IT WORKS
Our waste oil collection service is simple and easy to use so that you can focus on the things that are most important to your business. Bio UK Fuels is a registered waste carrier and is at the forefront of the renewable fuel movement.
ARRANGE YOUR FREE COLLECTION
GET PAID FOR YOUR WASTE OIL
WE RECYCLE YOUR OIL INTO FUEL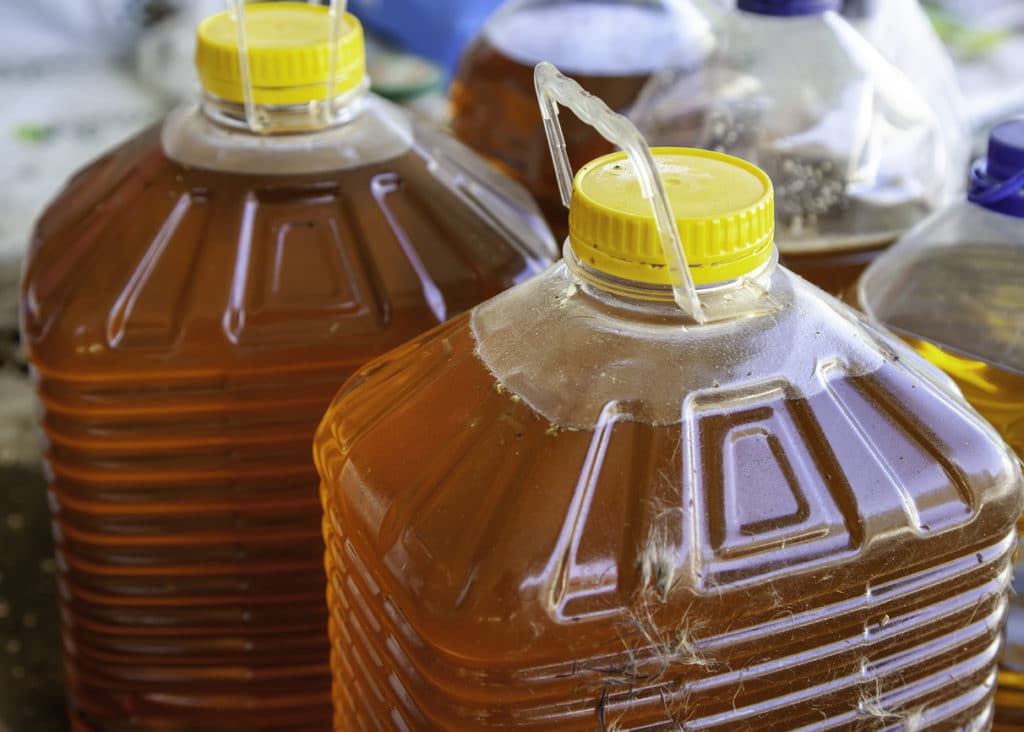 PREPARING YOUR WASTE OIL FOR COLLECTION
We provide you with blue barrels in which to store your waste, or you can reuse the containers your fresh oil comes in (please ensure any cans or tubs are sealed for transport). Oils should be free of water and food waste to ensure recycling is as efficient as possible. The Environment Agency requires that oil be stored securely and that it is disposed of responsibly with licensed waste carriers. Your proof of this is your duty of care waste note which will be left on-site at each collection. This should be retained for a minimum period of two years. For more information about the oil collection process, contact us today.
RESPONSIBLE WASTE OIL RECYCLING
Your oils or fats will be collected and recycled responsibly by us wherever possible into biodiesel at our production facility in Sheffield or sent for alternative waste oil recycling to other licensed facilities. Our collection vehicles also use biodiesel to provide an ultra-low emission service to your business.
Duty Of Care Waste Notes Included
LOCATIONS
WHERE DO WE SERVE?
We cover the following cities on a regular basis: York, Harrogate, Leeds, Bradford, Hull, Grimsby, Scunthorpe, Doncaster, Sheffield, Manchester, Blackburn, Preston, Blackpool, Warrington, Liverpool, Stoke, Derby, Nottingham, Leicester, Cambridge, Peterborough.
Our service also extends nationwide, across Newcastle, Middlesbrough, Sunderland, Northampton, Coventry, Warwick, Worcester, Cheltenham, Gloucester, Bristol, Bath, Bournemouth, Southampton, Reading, Watford, Luton, Milton Keynes, Bedford, London, Birmingham, and everything in-between.
Book a collection today or contact us for more information.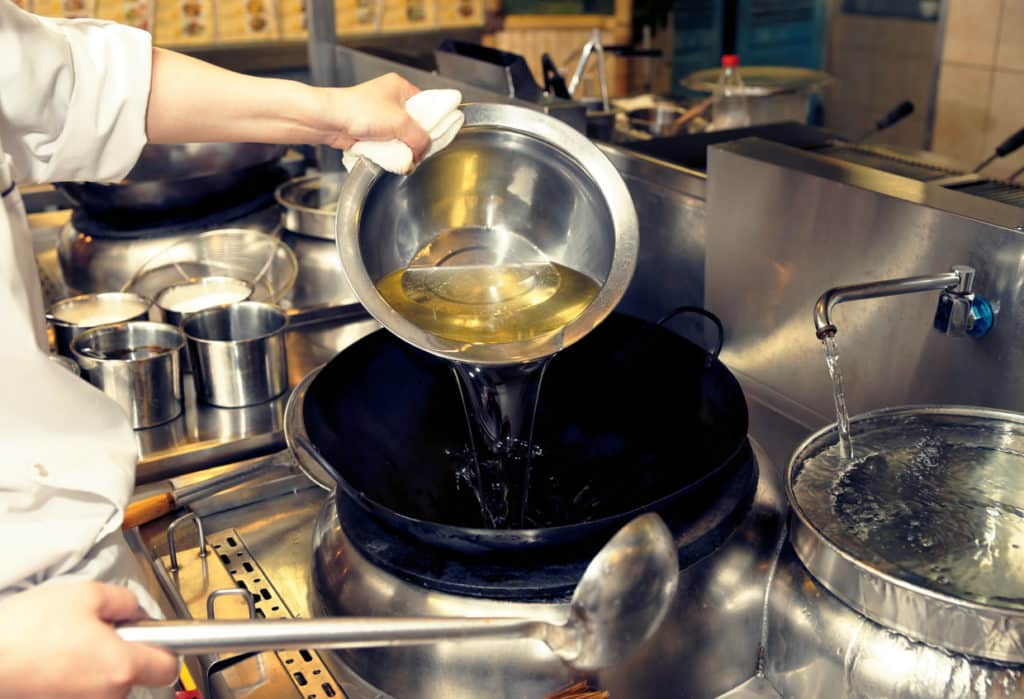 FREQUENTLY ASKED QUESTIONS
How Often Should We Have Our Waste Oil Collected?
Our collections are designed to provide you with total flexibility. Choose a regular weekly slot, add new collections to help with surges in demand, or rearrange a collection if you are still collecting waste oil. The more oil we can collect, the better for everyone. Collecting bulk quantities means we take fewer trips which helps the environment, and a larger quantity of oil means that you can qualify for our cashback scheme.
What Is The Minimum Quantity Of Waste Oil You Collect?
We want to recycle as much waste oil as we can, however, our minimum amount for free waste oil collection is 60 litres. If you have quantities that are less than 60 litres, get in touch. We can provide oil collection drums that offer effective storage while you accumulate 60Ls.
How Much Can I Earn From Selling My Waste Oil?
With the variation in biofuel prices, the price we pay for the waste oil we collect also varies. If you are looking for a bespoke quote, get in touch today.
Does The Waste Oil We Collect Get Recycled?
Yes, we convert every last litre of liquid of waste cooking oil we can into biodiesel which can be reused across multiple industries. Our biodiesel is developed using vegetable-based oils, and with over 80% less greenhouse gas emissions than mineral diesel, our fuel provides a renewable and sustainable energy alternative that avoids the depletion of our planet's dwindling oil reserves.
If for whatever reason we cannot use your waste cooking oil to produce our biodiesel then we will dispose of your oil via alternative waste oil recycling methods.
Do I Need To Fill Out Any Legal Paperwork?
No, we take care of all the necessary legal paperwork and we will provide you with Duty of Care Waste Notes to ensure you are compliant with Health & Safety Regulations.